Office Supplies
Office supplies are the backbone of the workplace. That is why we offer over 50,000 office supply items to our clients, delivered next day.
To Perkaroma, we believe office supplies are equally important to getting the job done as any other product for your office. So, why treat them differently than your breakroom supplies? Our Automatic Restocking and Automatic Reordering programs are fully integrated to manage your office supply items. Contact us to learn more about these programs.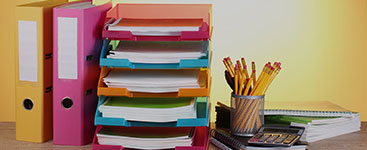 We currently offer over 50,000 types of office supplies:
Paper products (printer paper, envelopes, notebooks, etc.)
Writing supplies (pens, pencils, highlighters, permanent markers, etc)
Folders and filing supplies
Ink and toner
Furniture (desks, chairs, etc.)
Reach out to us so we can price your office supply items to save you money and resupply them using our technologically advanced Automatic Restocking and Automatic Reordering systems.